The TriSight Communications account managers for 2014 are all incredibly excited to create the best possible work for each and every one of our clients.  By encouraging creativity and dedication from all members, each manager looks forward to obtaining success in all of TriSight's ventures.
ANNENBERG INSTITUTE OF SPORTS, MEDIA AND SOCIETY
Goal: Promote the AISMS digital online library of baseball stars from the Jackie Robinson era and promote classes that are open to the public.
Cassidy Howard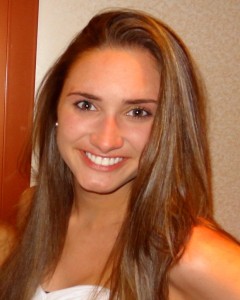 Born and raised in Connecticut, Cassidy came to Los Angeles to complete her               undergraduate education in the field of public relations while hoping to obtain minors in accounting and marketing as well. She is thrilled to be a part of TriSight this semester and an account manager for the AISMS team. In addition to TriSight, she is also a     member of a sorority on USC's campus.
Jessie Strobel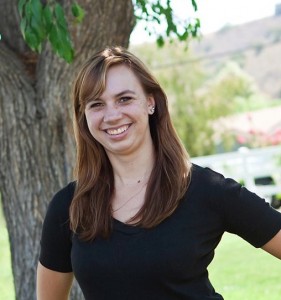 Born and raised in the San Fernando Valley, Jessie Strobel got her B.A. in Communication Studies from Cal State Northridge.  She is excited that she gets to continue to enjoy the California weather while she cultivates her passion for both PR and politics at USC.  She is very honored  to be an account manager for the Annenberg Institute of Sports, Media and Society account and cannot wait to see where the future takes her.
Justine Saquilayan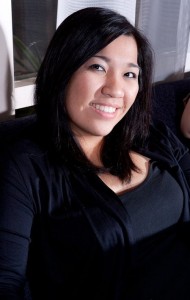 From the desert heat of Arizona, Justine Saquilayan comes to USC as a first-year           candidate in the M.A. Strategic Public Relations program. She received her Bachelor's degree in Music Education from the University of Arizona, where she performed classical clarinet and acted as conductor of bands and orchestras in various K-12 settings. She currently holds the position of PR Specialist within USC's renowned Center on Public     Diplomacy, where she is responsible for strategic planning, promotional material creation and social media management. Her professional interests include agency PR, corporate communications, speechwriting and the performing arts.
ANNENBERG TELEVISION NEWS
 Goal: Raise awareness and traffic for ATVN website and channel as the only visual news platform at USC.
Cynthia Dieyi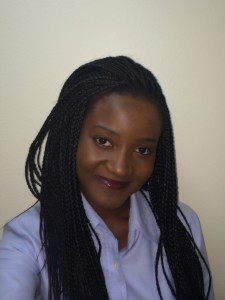 This Nigerian-native holds a BsC degree in Communications and Multimedia and is also an alumna of the University of Oxford where she studied Economics and English. She worked in TV production for two years prior to enrolling at the University of Southern California where she is pursuing a masters degree in Strategic Public Relations. Cynthia is directly invested in the entertainment industry and well versed in the use of Adobe Creative Suite programs and Apple's creative software. With her professional experience, she is excited to be managing the Annenberg TV News account.
Mitzi Gaitan-Naranjo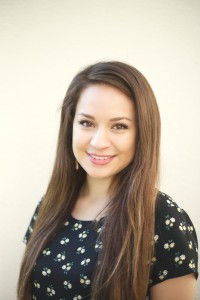 Mitzi is obsessed with television shows and admires women like Mindy Kaling, Sheryl Sandberg and Eve Ensler. Even though she loves everything about television, her true passion is in publicity, marketing and distribution of TV shows. She is in the                        undergraduate Public Relations program at Annenberg with a double minor in                   Communication & the Entertainment Industry and Cinematic Arts. She is currently a      Marketing Intern at NBCUniveral's Telemundo channel and she absolutely loves it. As the new account manager for Trisight's ATVN account, she hopes that her passion for TV will help increase the presence of her client on campus.
Samantha Sineni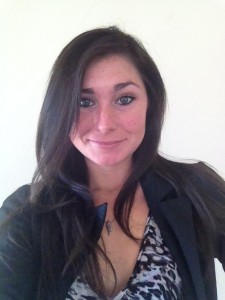 Samantha Sineni earned a B.A. in both public relations and advertising with a minor in communication studies from Rowan University in New Jersey. After graduating, she moved to Los Angeles to pursue a master's in Strategic Public Relations and explore life on the west coast. Samantha is now the full-time social media fellow at Operation HOPE, an organization teaching financial literacy and fighting for Silver rights. On the side, she pursues startup marketing and assists in launching new ventures.
VITERBI SCHOOL OF ENGINEERING
Goal: TriSight is working with Viterbi to showcase the talent and diversity of its students. Our goal is to humanize the technical world of engineering with human interest stories.
Veronica Licha-Lopez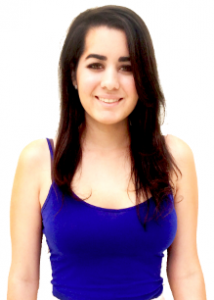 California by way of Puerto Rico, Verónica is thrilled to join the warm LA weather and Trojan family as part of the MSPR program. The accent on the ó in her name highlights where to place extra emphasis while pronouncing it, she tries to live her daily life with an accent on each opportunity and experience that comes her way. Her professional             interests lie mostly in Tech PR, where she hopes to place another accent in the near      future and start her career. Fluent in English, Spanish and Photoshop, she enjoys getting to know new cultures and the different perspectives they bring to looking at life.
Jannet Park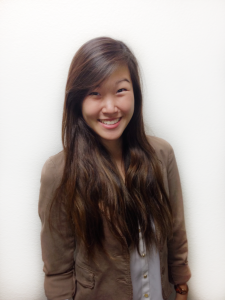 Born and raised in Los Angeles, Jannet is working toward her Bachelor's degree in Public Relations with a minor in Digital Studies.  She has worked with laam.com, EchoParkOnline and Nordstrom BP.  A bookworm, social-media lover and film-enthusiast, Jannet is          excited to be on the TriSight team and a part of the Annenberg family.
USC SCHOOL OF CINEMATIC ARTS
Goal: Publicize short films produced by students at the School of Cinematic Arts.
Danielle Schufreider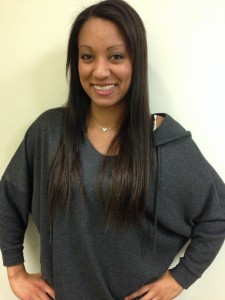 Danielle received her undergraduate degree from the University of Miami where she majored in International Studies with a minor in Music Business.  She has a passion for entertainment PR and has experience working in PR and social media for film, television and non-profits.  Danielle is currently interning at Valhalla Entertainment, the production company of The Walking Dead.
Frederick Lee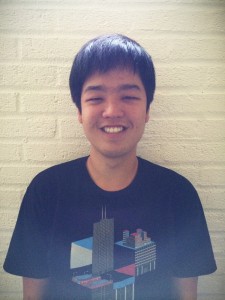 Frederick joined TriSight in 2013 and is currently one of the account managers for the School of Cinematic Arts account. Being part of TriSight has allowed him to fuse his         passion for writing and film into one and also get a glimpse into the world of Public            Relations. He is excited for the opportunities that TriSight has to offer and hopes to one day work in global or corporate PR.