Sue-Mae Watt, Account Manager 
---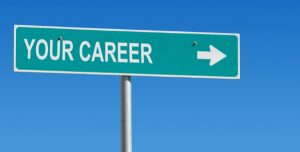 The PR industry is currently in the midst of change, which is great for our profession! Who knows what new challenges and innovations this transformation will bring. For those of us who are currently studying PR, or considering studying PR, even working in the PR industry, it leaves us with the question — will the skills and knowledge I have and the ones I've still yet to learn, will they be relevant in this new day and age?
With most of my SPR cohort finishing up our first-year, we were faced with a decision of whether we want to be generalists or specialists. To be honest, a vast majority of us thought that after doing a year of core units, we would know. For some, they figured it out. But for a many others, they were still left grappling with the idea of which direction to take their PR careers.
For me, I had already spent 3.5 years in the PR industry in Australia and had a double major in Public Relations and Journalism. I considered myself a generalist – I had an array of skills and knowledge in many different facets of PR. It was only when I re-evaluated where I wanted to be in the next 10 years of my career did I decide I wanted to specialize. It was a no-brainer for me to move to Los Angeles, undertake the SPR program and specialize in business and corporate communications.
I know, for others in my cohort, the decision wasn't as simple as it was for me. Some people had no PR experience, some had come into the program straight out of undergrad, some had experience in the communications field and others, like me, went back to school to after working for a few years. We are all in different situations, but here's my advice to help you decide if you want to be a generalist or a specialist:
Find your footing first — If you had asked me fresh out of college where I wanted my career to go, I would have had no idea. Working for a few years gave me time to figure out what my strengths and weaknesses were, and what I liked and disliked. Figure what you're good at and not so good before deciding.

Find out if you have a particular interest in an area — If you know exactly what you want to be doing in the future, by all means, specialize. For those who don't, consider what sectors and areas interest you. Do some research and see if there is an alternate path for you.

By research, I don't just mean Google — Don't be afraid to discuss career options with your professors. If you want to find out more about a certain sector, they'll happily point you in the right direction. Attend networking events and interning are also great ways to get a feel of the work involved.
It may be a daunting process deciding on your next step, but no matter what you chose, the future of PR is bringing new and exciting things to head.