Spring 2017 Clients
The Los Angeles Fire Department Foundation supports the LAFD in protecting life, property, and the environment by providing essential equipment, training, and public outreach programs to supplement city resources. They support the department by helping to invest in equipment, training programs, and public outreach to help these men and women excel at their jobs. Assignment: Social Media planning and live-updating, as well as traditional pitching for the Fahrenheit 2017 Gala.
Operation Surf is a program put on by Amazing Surf Adventures which empowers wounded active-duty and veteran military personnel through surf therapy. They are based in Avila Beach, California but hold their signature event all around the world. Assignment: Members will work to establish a brand narrative, strong online presence and conduct media training for Operation Surf leadership.  
Collective Avenue is a pop-up coffee shop based in Lynwood, California. They operate on a cooperative business model meaning the employees own the organization. They believe in bringing people together as a community through coffee and the arts by holding localized events, such as "Last Fridays" in which community members come to mingle, participate in open mic, support other local businesses and showcase local art-work. Assignment: Develop brand narrative and marketing strategy for fundraisers and local events, including social media and web development.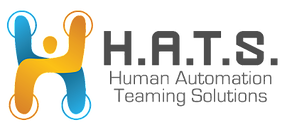 Human Automation Teaming Solutions, Inc. (HATS, Inc.) was founded to bring a humanistic approach to Unmanned Aircraft Systems (UAS). Currently HATS is working with NASA on two products to conduct research and develop flight-tests for fleets of UAS from 1 to hundreds in the national airspace. Assignment: Members will work to help transform HATS into a commercial enterprise by creating pitches, message maps, press releases, media kits, etc. that showcase its organization and products.
TriSight Communications is USC's student-run public relations agency. We work with real-world clients and provide real-world experience to students interested in the Public Relations field. Assignment: TriSight Communications is being upgraded, including a complete rebranding. Members will work with the Executive Board to develop TriSight's new image, preparing it to be the leader of student-run agencies.
Past Clients